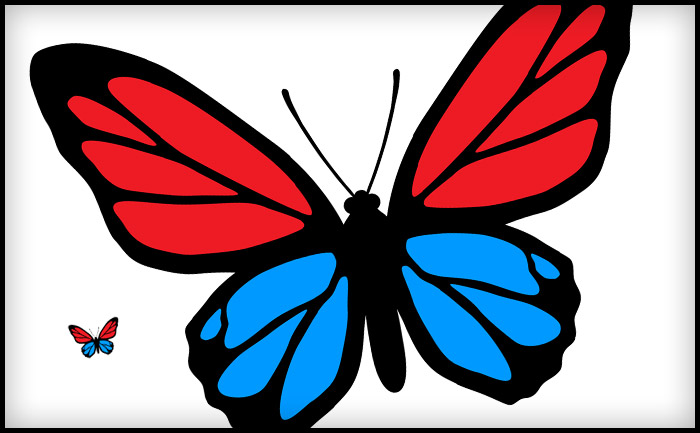 "The social buttefly". OK, it wasn't my idea.
Logo illustration to be used as a brand element and to spice up the UI of "My Time Out". Drawn in Illustrator, the outline was a tracing and the markings were hand drawn. Lovely, lovely bezier fun.
Someone walking past my desk while I was drawing this commented "your job is so much fun". I guess you take it for granted after 15 years, but it's no bad thing to spend an hour being paid to draw a butterfly.