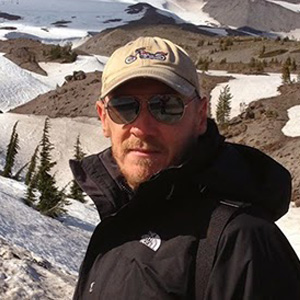 I'm an experienced UI / UX designer with a broad range of skills from creating initial concept sketches, user flows and prototypes to final visual design. I also have years of experience conducting user research and have personally moderated many interviews with users. I use Sketch, Adobe Photoshop, Adobe Illustrator and prototyping in Invision.
Linkedin profile
Design services
UX – User experience design
UI – Interface design
Sketching
Wireframes
Prototyping
App design
Information architecture
Product design
Web design
User research
Visual design
Advanced Photoshop
Sketch by Bohemian Coding
Invision prototyping
Infographics
Agile working
Icon design
Testimonials
Jonathan Bygrave
English Language Teaching author
"I chose Graham to completely overhaul the design of my app because of the work I saw on his website. To me his designs have an engaging, human quality. He understands that the best apps exert an emotional pull on the user. Once he started working on my app he immediately saw the problems and came up with simple, elegant solutions. He unified the navigation motif, introduced controls that echoed what users were used to and breathed new life into the design. Throughout the process he was quick to respond and a pleasure to work with. I don't yet know if my app will be successful but I do believe that Graham's designs give it the best chance possible."
---
Lee McCormack
Founder & CEO at Orrb Technologies Limited
"Graham is an excellent UX/UI strategist and designer. He translated our vision into a design that exceeded our expectations. I would highly recommend Graham's to anyone looking for UX/UI skills."
---
Maurizio Macagno
Co-Founder at Sensoria Inc.
"I came across Graham's portfolio when looking for a UX designer to create concepts for our Sensoria Fitness app, which connects mobile phones to our Sensoria Fitness smart socks and other sensors embedded in sports clothing.

He quickly got up to speed producing wireframes to help shape the user expierence. He understood the power of our technology and asked the right questions to gather all the information he needed to create the first concepts.

These designs were crucial in helping us to exceed our initial crowd funding target. We then worked together to iterate the concepts for the final production design.

Graham also worked closely with our partners in London, presenting to their teams and championing our product.

I feel lucky and smile every time when I think how I stumbled on his portfolio. Among all the UX Designers out there, we found the right one."
---
Antonia Owen
Publishing Director, Peter Owen Publishers
"Graham recently designed a handsome and accessible new website for our book publishing company. It works well both for those who reach our site intentionally and for those who discover our authors and book list via a link. Moreover it has proved extremely user-friendly for Peter Owen Publishers staff who need to be able to update the site. Graham's suggestions for enhancing sales and increasing reader usability have been extremely valuable, and we have been impressed by the amount of time he spent explaining various options to us and, at the end of the process, providing us with an easy-to-follow user manual. He has been a pleasure to work with, and we feel his fee has been money well spent. We have no hesitation in recommending his skills highly to others."
---
Michael O'Connell
Publisher, Peter Owen Publishers
"Peter Owen Publishers have commissioned Graham Todman not once, but twice whilst in the process of updating our website. Graham's flair for design, attention to detail and expert handling ensured a seamless process for us. I heartily recommend him to all. October 9, 2014."
---
Marie-Laure Preynat
Owner, Easy Gourmet Catering
"When I first met Graham, I had already had one false start with redesigning the Easy Gourmet logo and website. The experience with my previous designer had been a bitter disappointment. Although I'd already paid for a lot of the work, the results were not looking good, so I decided to cut my losses and start again. That was when I met Graham.

He was recommended to me by a friend – though I was still cautious, as I'd found the previous designer through a personal recommendation too. Fortunately, my worries proved entirely unfounded. After just three days on the case, Graham had arrived at the perfect logo, and I realised that this time, Easy Gourmet was going to get a stunning makeover.

Graham went on to build a website, tailor its structure according to my whims, provide all the Facebook, email and other links I needed, and tutor me on how to post news items. He was always quick to respond to any requests, was utterly professional in everything he did, and I have great respect for his visual sense. The end product is absolutely beautiful … I'm 200% happy!

What's more, the amount Graham charged for his efforts was extremely reasonable. I wouldn't hesitate to recommend him for similar work to anyone else. In fact, I'm already using him for my next project, and I hope to be able to draw on his talents for a long time to come. So … thank you Graham! Your hard work has given Easy Gourmet a really stylish new start." July 1, 2011.
---
David Pepper
MD Digital, Time Out
"Graham has been outstanding in taking the strong visual brand identity of Time Out and interpreting it for the digital age. Graham has an excellent eye for detail, engages and understands our users and has been instrumental in developing our mobile offering." October 7, 2010.
---
Tony Elliott
Chairman/Founder, Time Out Group Ltd
"Graham produces fabulous design work for the Time Out website timeout.com During his time with Time Out, the quality of the design of everything we do digitally just keeps getting better and better. Nothing seems to throw him off his stride." June 24, 2010.
---
Catherine Smith
Projects and Operations Manager, Time Out Digital
"Graham is one of the most talented people I have worked with and what makes Graham all the more valuable is his fantastic, positive, can-do attitude, the speed and accuracy with which he works, and his incredible attention to detail.
Graham genuinely cares about everything he works on and makes sure it is of the absolute highest quality.

Graham will always take the initiative and goes above and beyond what he needs to do to get the job done to the very highest of standards.
His positive outlook and friendly, inclusive manner make it an absolute pleasure to work with him." June 22, 2010.
---
Alexis Orssich
Technical Director, Time Out
"Graham has done a fantastic job of transforming the Time Out website, and really drove the iPhone app development from the core concepts through to extensive user testing." May 5, 2010.
---
Faye Hellon
Head of Online for Dorling Kindersley
"Graham is a brilliant designer, an inspiring ideas man and I was glad to have him on my team. As Design Manager he was great at coaching junior team members, while leading the Art Direction on a variety of marketing and digital projects.

His user experience design is second to none and he also has invaluable web development knowledge which makes Graham a great all-rounder. I missed working with Graham when he moved on & wouldn't hesitate to recommend him." June 21, 2010.
---
Georgina Atwell
Online Director DK & Rough Guides, Penguin Group UK
"Graham is passionate about design and brought his creative skills to the redesign of Dorling Kindersley's eCommerce site, leading the design team to create a more user-friendly site, whilst remaining loyal to tight brand guidelines. He was also instrumental in an extensive usability project with an outside UX agency. The designs that he and his team produced, made a significant contribution towards the results we saw, namely engagement and conversion doubling on the site, exceeding our marketing and sales KPIs. Serious stuff aside he's also a good team player and fun to have around." April 12, 2010.